Break a Leg.
The Theatrical Card Drafting Game.
Break a Leg is the new fast-paced card drafting game from Tidwell Productions. Take on the role of a theatrical producer and hire the best cast, creative, and crew, and foil the plans of your opposing producers! Buy Now on the Tidwell Productions Shop!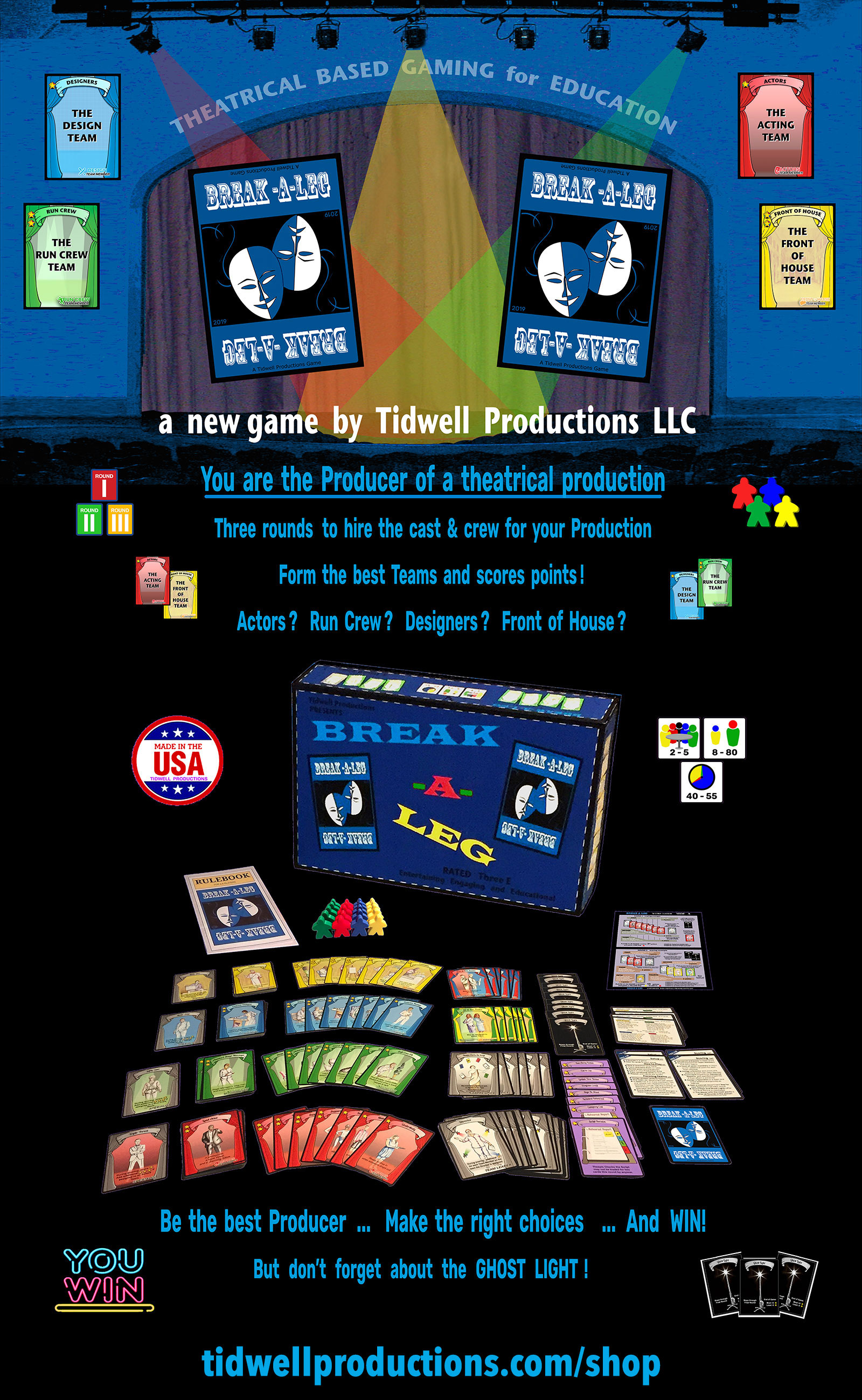 ---
Facebook
---
Newsletter
Subscribe to our newsletter (monthly updates) and receive news and discounts for all our products and services
---
Coming Soon!
Look for these in 2021 and 2022!